So much time and care given to the vine! On 6 hectares planted with chenin, Damien, Florence and their teams devote phenomenal attention to the land and the chenin vines. The pruning is precise, respecting the flow of sap and avoiding pruning wounds. The spring work, with the help of seasonal workers, aims at putting the vine in the best conditions of maturity: leaf removal, disbudding, trellising. Hours and hours of hard work that allow us to avoid systemic treatments and to respect the soil.
Our 2 employees, Patrick and Aurélien, put all their energy into accomplishing a daily manual work, delicate and careful, close to the vine. In the cellar, the wines are aged simply, in barrels, tanks or jars. No filtration for wines that keep a nice aromatic richness and a pleasant structure in mouth. We put our know-how to work for the benefit of a terroir that reveals itself through our wines. The work in the vineyards and in the cellar is organic. ECOCERT certification since 2012.
The vineyard is conducted in organic farming since 2012.
Cultivating the vines without synthetic products allows us to maintain the life in the soil at its optimum in order to obtain the truest possible expression of the terroir. To reinforce this approach, we use composts and cattle manure as fertilizers. The fight against mildew and powdery mildew requires the use of very little copper, sulfur, fermented extracts and essential oils to respect the vine.
Finally, the time spent on manual work is very important. This allows us to take all the necessary care in the preparation of a healthy harvest.
Benoît, our right-hand man for the past 10 years, accompanied by Patrick and many seasonal workers, are committed to putting the grapes in the best conditions of maturity.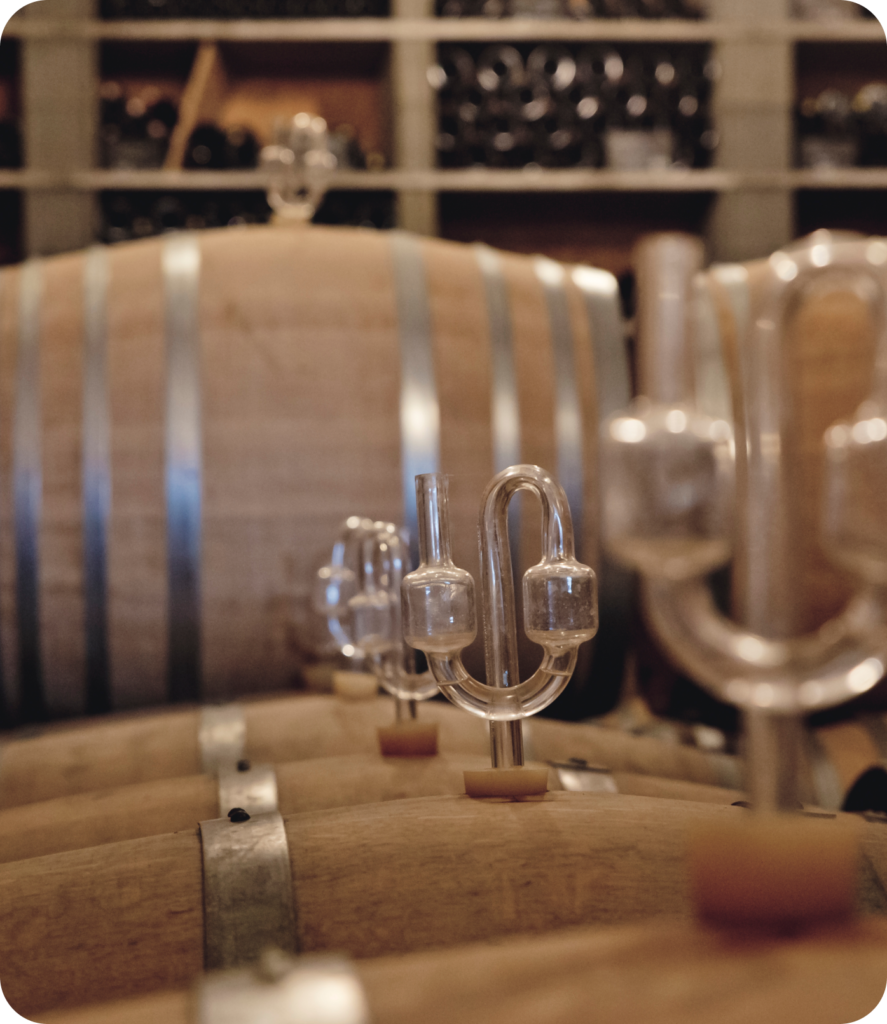 Vinification and Maturing
The chenin, harvested by successive selections, is pressed directly, settled for 12 hours, and put in fermentation (indigenous yeasts) for sometimes a year, in vats or in barrels depending on the terroir. Each micro-terroir is identified and vinified separately. The wines are aged on lees for 18 to 24 months. The malolactic fermentations are carried out.
All this allows the wine to acquire roundness, complexity and charm.
The character of the chenin and the terroir are respected by a gentle, long and non-interventionist breeding.
"L'Alliance" is a blend of several parcels of young vines and carefully selected juices from each press. "Les Genêts" comes mainly from sandy soils that cover the schists, from phtanite areas; "Le Bel Ouvrage" is a blend of two types of soils: rhyolites (magmatic rocks present at the entrance of the village of Épiré) and schists outcropping on the ground. The marriage of the juices from these two terroirs brings power, fleshiness and tension to the wine. "Savennières Roche-aux-Moines" is a terroir facing South-South-East, with a soil composed of silt and a subsoil of sandstone schist.